Archicad Case Study: Yunshan Town Complex Chongqing, China
Project
The two-building complex is the entrance point to the new tourist resort located in the scenic Simian Mountain valley. The rural location – an unusual undertaking for Yuangou's design firm – inspired the team to emulate the surrounding mountains and local architecture in form. The massive, gentle slopes of the complex hold an art gallery, retail stores, a wedding chapel, and holiday residences.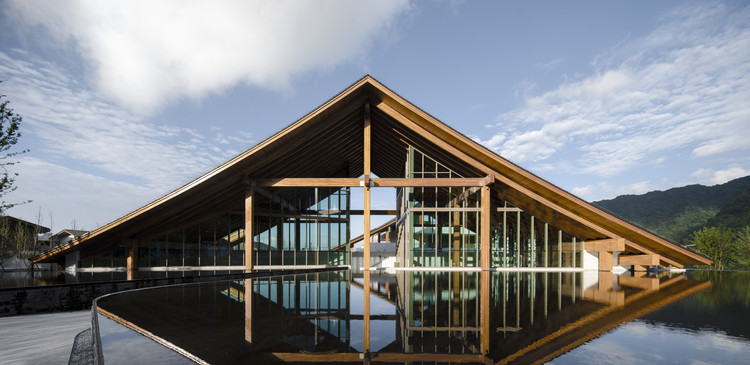 Yuangou Architects
Shanghai-based Yuangou design agency is a team of over 400 architects, planners, engineers, and consultants, that covers the entire project management process. Their award-winning work can be found across all of China's major and medium-sized cities. Yuangou has designed buildings from heritage and religious buildings to urban development blocks, commercial buildings, offices, interiors and landscapes.
The team advocates 'respect, pluralism, pragmatism, innovation, integrity, and humanistic care.' Their work combines originality, with leading international technology in the pursuit of architectural perfection.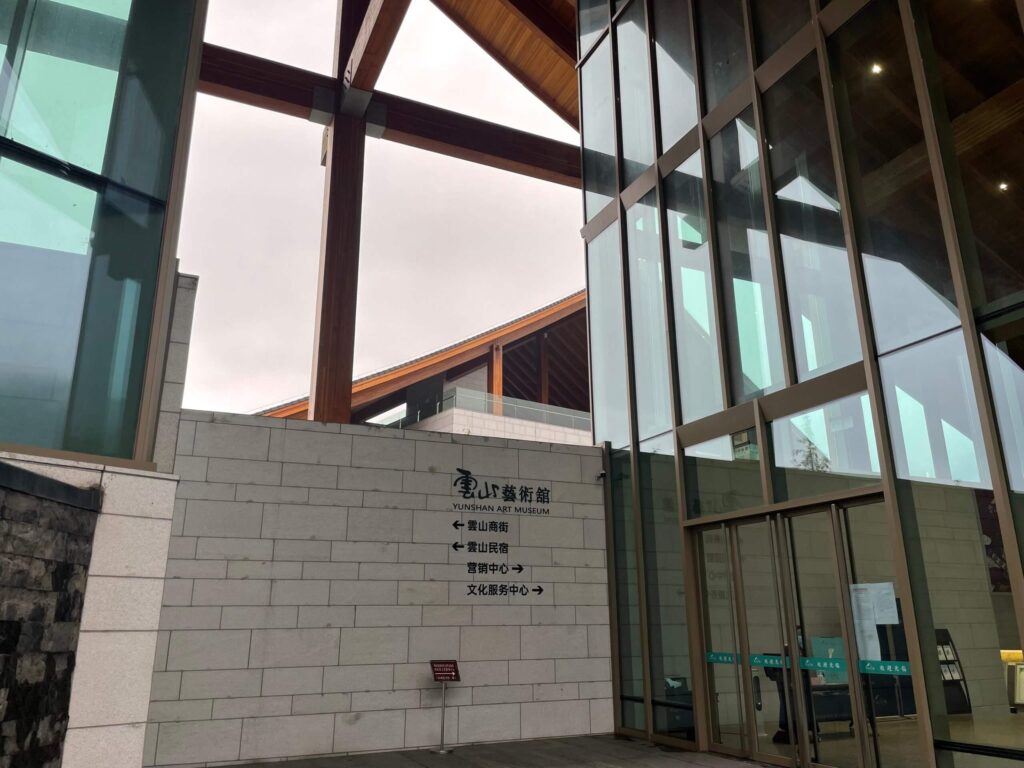 Mimicking nature
The architects that worked on Chongqing's tourism complex were more accustomed to designing urban complexes and buildings. In order to adapt to the new challenge, they looked to local architectural practices and natural elements to shape the final building.
Chongqing's characteristic roofs are mildly curved, with large eaves and gables, in order to deflect the consistent rain typical of the climate. The new buildings drove this element to gargantuan proportions, creating two giant sloped buildings that mirrored the surrounding mountains and exaggerated local architecture. Windows placed high on the roof produced a 'viewfinder' effect, where visitors could both see and be seen.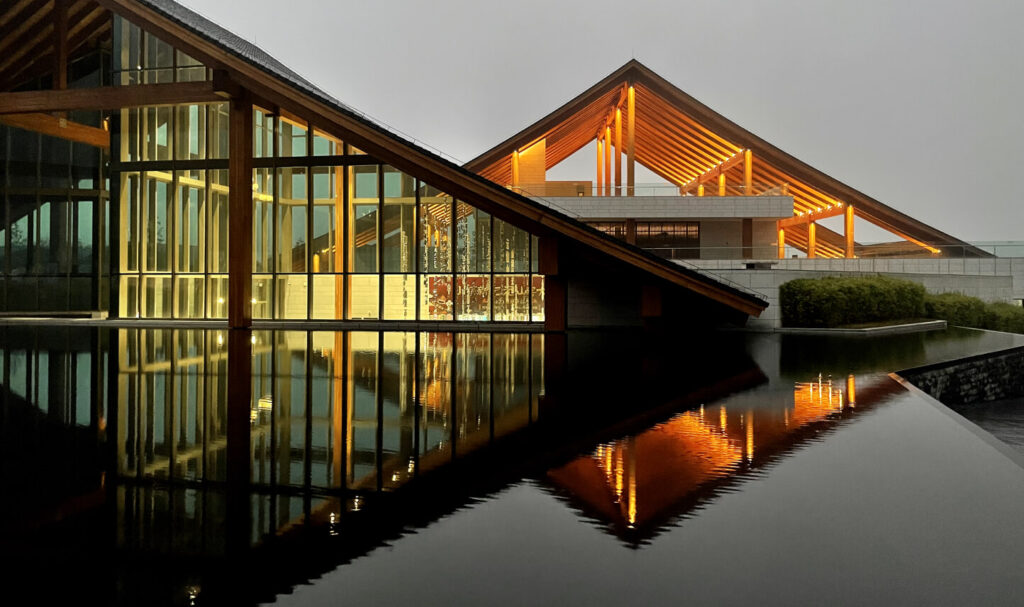 Synchronizing models with BIM
The final, simple microcurved roofs and openings were the result of several design iterations that team members co-created by sharing files via BIMcloud while working remotely during the pandemic.
Instead of a traditional workflow using models and switching between software, the team worked with Archicad to synchronize 2D and 3D views and send new versions quickly. By simply toggling between 2D and 3D views, they were able to develop an intuitive expression of the original design intent and iterate smoothly from different location.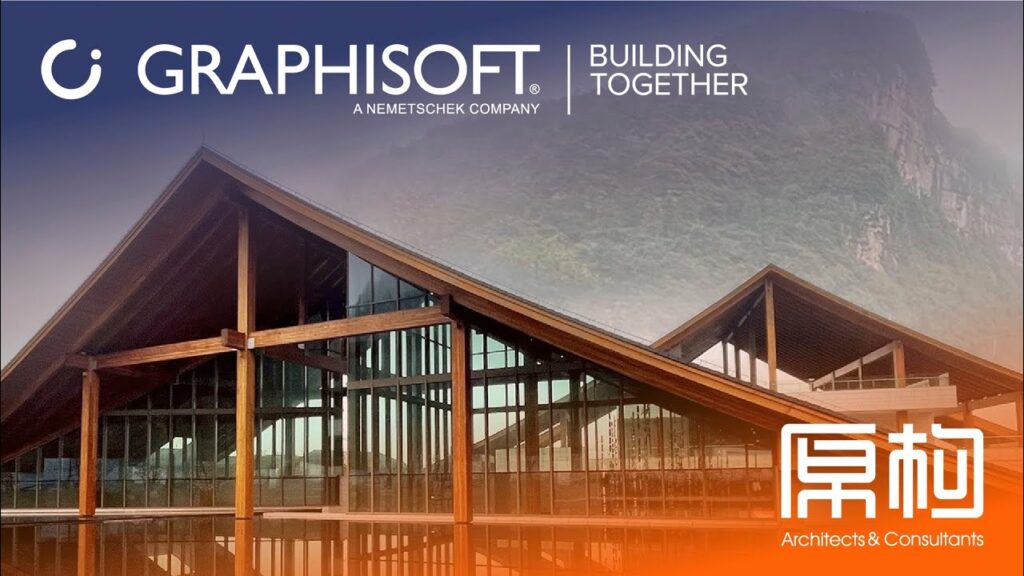 BIMx empowers collaboration
BIMx puts everyone onto the same digital platform to ease the entire design and execution of the undertaking.
The unique shape and diversity of materials in the final complex made it difficult to intuitively perceive nuances on site. With an iPad and visualization in hand, however, the team could help the construction crew understand crucial details – for example, what size of glass would be suitable for the node where the stone wall and curtain wall met. Whether it's a 2D drawing or a 3D model, it's hard to perceive intuitively because it's impossible to bring a laptop when we go to the construction site. But with an iPad and BIMx model, everyone understands at a glance.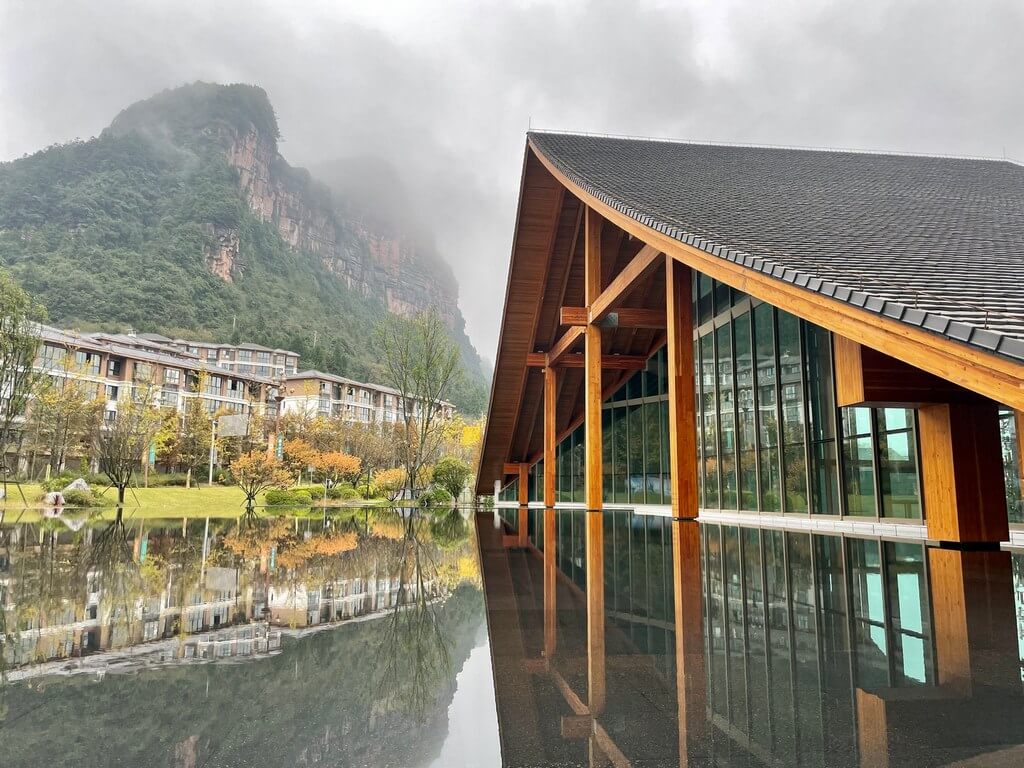 ARCHICAD VIETNAM – the subordinate unit of GreenDS – an official partner of Graphisoft – since 2016.
Contact us:
– Hotline: +84 903 877 966
– Email: info@greends.com.vn
– Website: https://greends.com.vn/