Living environments. Beautiful spaces. Rendered in seconds.
Lumion has always set out to define what rendering should be: fast and stress-free with exceptional results.
Now, with Lumion 9, you won't just feel the space. You'll instantly breathe life into your project while capturing photorealistic environments faster than ever before.Add the one-touch Real Skies to cast a new light on your scene and instantly create a beautiful, unique setting for your designs. Let realistic rain communicate cozy spaces, which you can now decorate with furry rugs and fluffy blankets. For the true-to-life garden shot, apply the new Customizable 3D Grass materials and you'll almost feel the freshly cut lawn beneath your feet.
New streamlined scene-building tools help you create complex environments in minutes. Add to the improved workflow, Lumion's jaw-dropping rendering speed and outstanding images and videos are within your reach, on all your projects. Use Lumion 9 to show the true beauty of your designs and form genuine connections with your clients.
NEW IN LUMION 9.5: NATURAL MATERIALS AND OBJECTS
Communicate the cozy feeling of your design and its environment with new, natural objects and materials in Lumion 9.5, available now.
Apply any of the 52 new wood and brick materials and you'll immediately set up that warm, home-sweet-home feeling for your interiors and exteriors. You can then invite nature into your design with the 14 new leafless trees and shrubs, 96 forest wood objects (twigs, trunks, logs, punk woods, stumps, etc.) and 25 potted plants.*
With the added benefit of lightning-fast rendering, Lumion 9.5 makes it easy to connect interior and exterior spaces with a consistent mood, while helping you quickly polish the look of your renders with a breathtaking level of realism.
Lumion 9.5 is now available as a free update for all Lumion 9.x users.
By ordering a new Lumion 9 license or seat now, you will automatically get Lumion 9.5.
*Some of the new objects are only available in Lumion 9.5 Pro
REALISTIC ENVIRONMENTS, REAL BEAUTY. RENDERED FASTER THAN EVER.
Sky Light 2 and Real Skies
(Real Skies are Pro only)
Customizable 3D Grass
(Pro only)
Atmospheric Rain and Snow
(Pro only)
THE TOUCH, SMELL, AND FEEL OF ENGAGING ARCHITECTURAL RENDERS
Furry materials
(Pro only)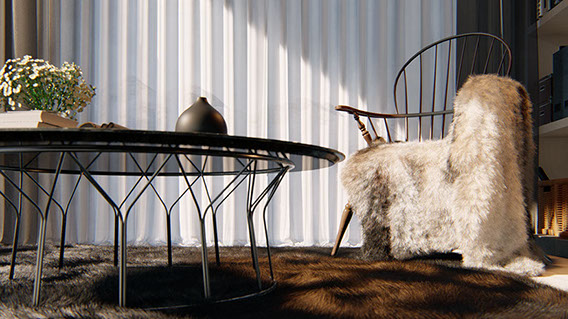 112 Realistic new materials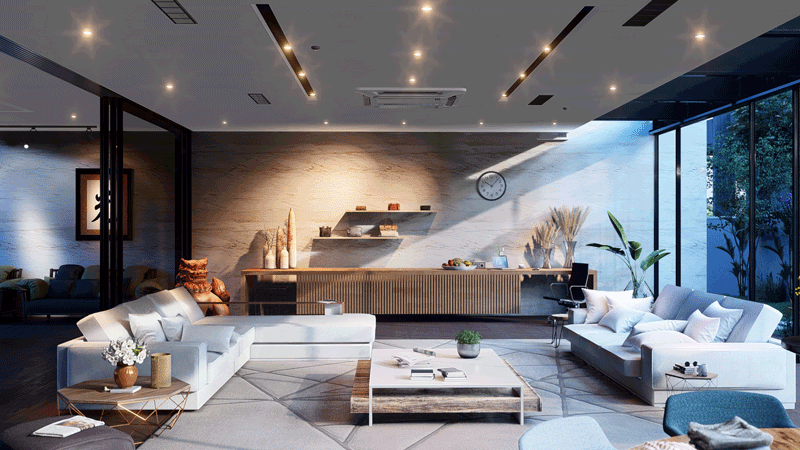 New objects in the Content Library* (Some Pro Only)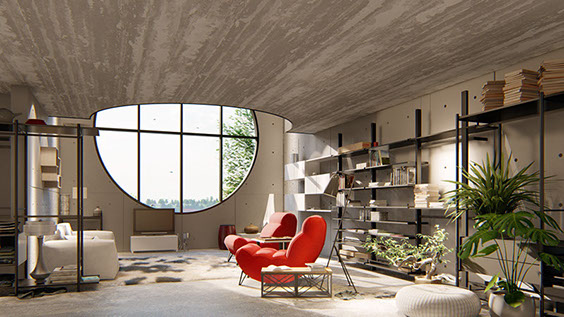 *Lumion contains about one-third of the total library content, while Lumion Pro contains the full library.
QUICKLY BUILD BELIEVABLE ENVIRONMENTS FOR UNBELIEVABLE RENDERS
LiveSync for Rhino and Vectorworks


Updated OpenStreetMap
Lean scene-building workflow
Save Groups
Intuitive Object Placement
Instant Object Focus
Updated Import edges
Automatic file recovery
Source: Lumion